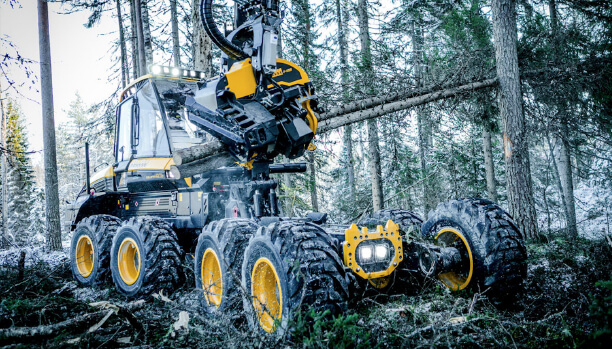 CATCHING MISSED CALLS:
Ponsse Plc. to run call management solution by growth company Nordic Telecom Ltd.
The Finnish growth company Nordic Telecom Ltd and the Finnish forestry machinery manufacturer Ponsse Plc. have entered into an agreement concerning services provided by Nordic Telecom.
Ponsse´s domestic maintenance services have selected the NTC call management, NTC reporting and NTC MobileWEB services supplied by Nordic Telecom Ltd. Nordic Telecom provides Ponsse's maintenance services and spare parts sales with tools they need to manage missed calls.
"Integration of Nordic Telecom's cloud- and browser-based service system will enhance the customer services that we provide here at Ponsse´s domestic maintenance. The NTC solution will enable us to catch all missed calls and the NTC reporting tools will benefit both Ponsse employees and management. In addition, the cloud-based solution will be independent of place and time," says Jarkko Ruuskanen, CEO of Nordic Telecom Ltd. Ruuskanen can see a future where NTC services change the face of customer service.

"Nordic Telecom Ltd. provides added value services to handle multichannel customer contacts. Our service enhances the level of customer service which in turn boosts sales. Our NTC solution enables customers to monitor, analyse and develop their business further by improving the effectiveness of their telephone exchange and their call centre."